SDCC IS LESS THAN 2 WEEKS AGO AND I'M SO NOT READYYYYYY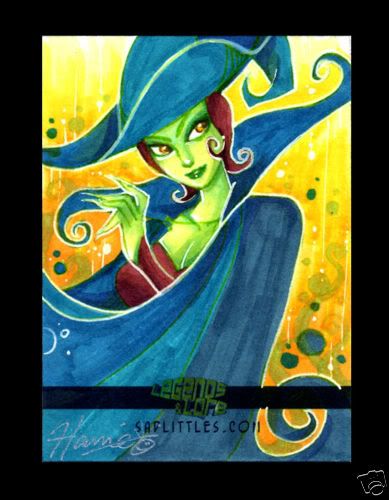 Wicked Witch in her green glory! She is obtainable here:

http://cgi.ebay.com/ws/eBayISAPI.dll?ViewItem&item=220450042098&viewitem=&sspagename=ADME:L:LCA:US:1123&salenotsupported


Also, first time selling stuff on eBay! This is a pre-release return card for Legends & Lore card set from Sadlittles.com, which I was supposed to complete earlier and put up on eBay but didn't because EBAY FREAKS ME OUT THAT MUCH. SO CONFUSING. I don't have that much attention span to read all the little snoots and snits XD
Makes me wonder how I even pass exams in school haha!